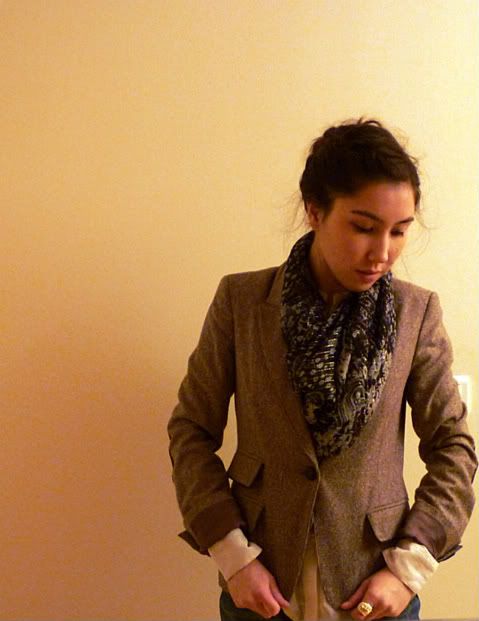 ok guys, sorry i have been mia but there is just so much to do here! also, bad news for my bank account, there is a five week sale called "les soldes" where EVERY store is on sale. it's AMAZING...especially because bordeaux has the longest single shopping street in europe: rue st catherine!
but anyway, i just wanted to do a quick post so i'm sorry about the crappy quality of the photos! this blazer is one of the new items i bought...i can finally get my elbow pads now that i am in europe! also, funny story about this scarf: i bought it at a thrift store back home without thoroughly inspecting it, and when i got home i realized its actually a sheer poncho... like something your high school drama teacher would wear! i still wrap it around my neck and pretend though haha.
i hope to start posting more often now that i am more settled in (though my class schedule STILL is not finalized...)
American Apparel tights | Bata shoes | Kooka blazer | thrifted "scarf"