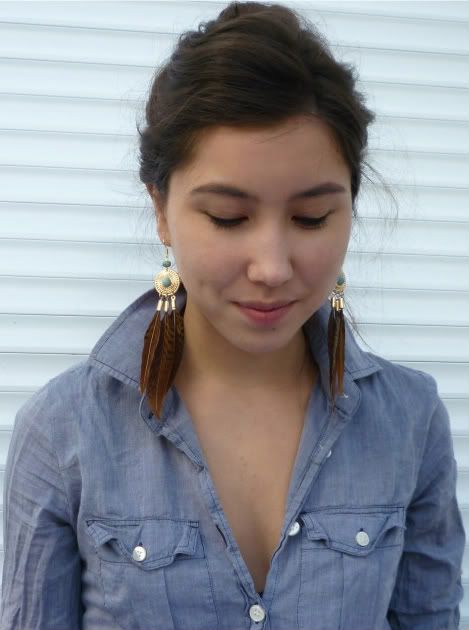 so i had already been wearing this outfit, when i discovered that the party i was going to later that night was an "american" themed. whatever that means... but i guess i managed to turn it into a costume party. what it actually meant was loud american pop music, oh well.
on a completely unrelated note, i went to the carnival yesterday that is in bordeaux, and got 12 churros for 3 euros. also nutella to dip them in. AMAZING. its a good thing that the carnival wont be here forever, becuase i have no self control when it comes to sweets. i had to loosen my belt after i ate them, oof. worth it.
p.s. i always forget whether i call it a button-up or a button-down. when i button i start in the middle, so its kinda both...herm.
Anthropologie sweater | J Crew button-up | Ciao Bella boots | HM leggings and earrings | Urban Outfitters belt