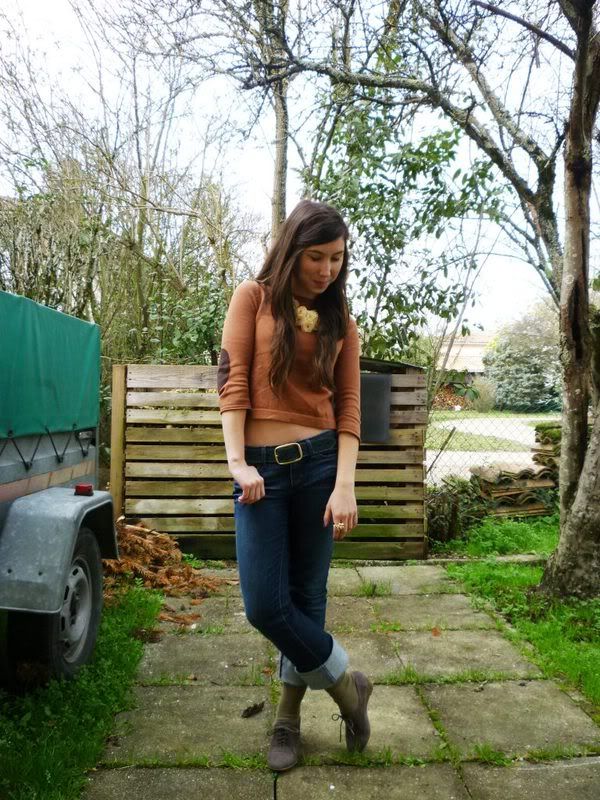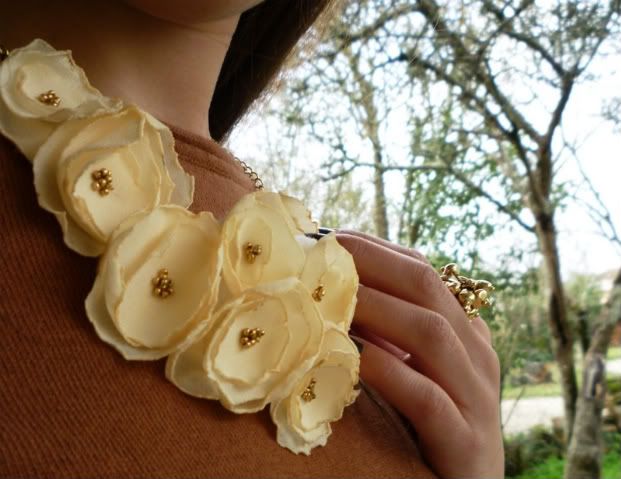 posting these, i realized i look cowboyish again...this time not on purpose, oops!
so remember the sweater i wore in the pheonix post? a month later it was half off, so i bought it in this color as well, since i have a strong belief that you can never have more than enough elbow pads.
this weekend im going to paris yet again, to meet boyfriend who is coming to visit me for a week! i am crazy exciteeeeed! i didnt get to do versailles or the louvre last time, so i am really looking forward to going back. eh, and i guess its cool that boyfriend will be there too. just kidding, boyfriend, i cant wait to see you!
p.s. this is just a quickie post from mallory, but whitney WILL be back again, shes just been busy and malnourished from lack of french fries hehe.
HM sweater | homemade bib necklace| Joe's Jeans